267: The RA's Types of Thing
Who doesn't like a good typology? Certainly the Royal Academy hanging committee do, judged by the number in its Summer Exhibition, from which I've chosen four. The ideal art typology, I think, looks initially rather too repetitive: it's only the artist's attention to detailed individuation which persuades the viewer that there are discriminations to be made. On those grounds, the cornflakes and peach stones are my favourites here…
Mark Beesley: 'Mock Tudor'
Mark Beesley won the Hugh Casson drawing prize for his pen and crayon on tracing paper depiction of 20 Mock Tudor frontages, which call to mind the typologies of the Bechers even as they channel a quintessentially English form of – bad? – taste.
Peter Randall-Page RA: 'Peach Stones'
It isn't immediately obvious that peach stones are markedly different one from another, yet Randall-Page, better known as a sculptor, contrives to make them seem worth looking at in his lino-cut, not to mention setting them up as sly genital substitutes. Talking of which…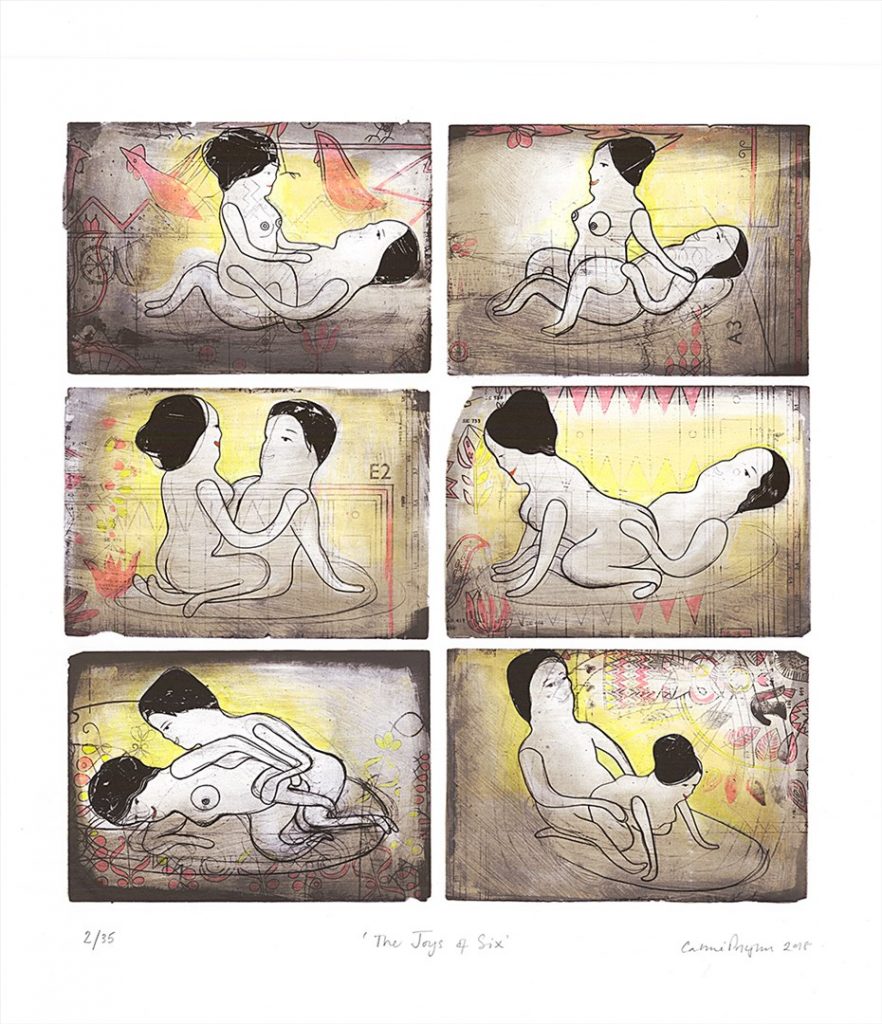 Cathie Pilkington RA: 'The Joys of Six'
From objects to actions: Cathie Pilkington's hand-coloured lithograph is pretty small scale, given that 64 positions are described in the Kama Sutra, but she covers the basics in typically jaunty style. That said, her formally similar set of glass animal images has sold twice as many as this sextet, which may be trickier to hang.
Anne Griffiths: 'The Taxonomy of the Cornflake' (detail)
The previously unknown Anne Griffiths has got plenty of press for her arrangement of 84 cornflakes, rather as if they were butterflies, with an elaborate key alongside to give each of them a reference code based on eight factors such as brand, size, colour, and degree of contortion. The alluring T7.922110, for example, is a fairly large single Tesco flake, marked, frilly-edged, teardrop-shaped, bubble-textured and somewhat curled.
266: Liverpool Biennial 2018: 14 July – 28 October
The 18th Liverpool Biennial, with 40 artists from 22 countries, steers clear of the standard offerings: there is no central hub; no big 'wow factor' work to provide a talking point; and far less use than in previous editions of unusual locations, preference being given to exploiting the existing infrastructure of public arts buildings – so no 'wow locations' either.Perhaps the idea is to call attention to Liverpool's improved infrastructure, which is also sufficient to swallow such major parallel events as the John Moores Painting Prize, Bloomberg Contemporaries and a celebration of current art from Shanghai. That thinking extends to foregrounding existing collections, such as the World Museum's impressive papier–mâché flowers. And the theme – Beautiful world, where are you? – is pretty loose, allowing for regret for what's gone and optimism for the future. The result is a quietly democratic and thoughtful Biennial experience, with many of the best work too old to have been influenced by the event: three artists to whom I warmed were in that category…
Banu Cennetolu
The Turkish artist, who is also showing at the Chisenhale currently, doesn't necessarily see The List as art: her purpose is to draw attention to the fate of over 34,000 asylum seekers who have died since 1993 in trying to enter Europe, or within the system for detaining them. She re-presents internet-sourced data to maximise its visibility, here by showing what's known of date, name, origin and cause of death on a massive advertising hoarding (you can also read the distressing litany of drownings, security force shootings and suicides in detention here). It led to something of a fly posting war, as prior users of the site pulled down sheets, which then had to be replaced.
Francis Alÿs
One modest room in the Victoria Museum is ringed with postcard-sized paintings which the Mexico City-based Belgian has made plein air in the course of travelling to conflict zones to make his renowned film works. And the hauntingly light touch of the paintings in Age Piece is presented as a means of self-discovery by the wall labelling, which sequences them according to how old Alÿs was – from 22 to 59 – at the time of their production.
Agnès Varda
The veteran French new wave film director has shown regularly in galleries this century. At FACT she combines a monumentally-sized new photograph with a three-screen installation of extracts from previous films, and the beautifully nuanced 1982 short Ulysses, in which she tracks down the subjects in her own photograph from 1954 to inform voice-over reflections on the nature of images and the effects of memory. In a subsequent Q&A, she majored on her passion for heart-shaped potatoes, beaches and cats – which she admires for how people love them but – unlike dogs – cannot tell whether they love them back.
265: The Downside of Germany's World Cup Failure
I can't claim that the combination of art and football in a magazine excited me when the new magazine OOF was announced, but the first two issues have been excellent. The first included articles on Leo Fitzmaurice's soccer strips made out of cigarette packs; Chris Ofili's obsession with Mario Balotelli; Hans Ulrich Obrist interviewing Rose Wylie about her football paintings; and how Marcin Dudek's youthful stint as a KS Cracovia hooligan has fed into his art. The second, out for the World Cup, includes a thorough discussion with Eddie Peake of exactly what his naked five aside matches might mean; an assessment of crowd behaviour as demonstrated by Julie Henry and Debbie Bragg's riveting film of reactions to a goal; and how Aleksandr Deineka's still-fresh 'Football' (1924) fed into the more formulaic development of 'socialist realism' in the USSR. In sum, OOF has unearthed interesting art which just happens to feature football, and has proved commendably international, female and analytical. Moreover, Justin Hammond, who launched the magazine with Time Out's Eddy Frankel, has converted his J Hammond Projects gallery into a pub of sorts for the duration of the World Cup. There are drinking and match viewing opportunities alongside the art, and a chance to hear how Mark E Smith read the results in 2005. Jurgen Teller, who also features in Issue 2, probably won't be attending: the photographer, a passionate Germany fan, set up a project in Russia to record himself watching every game his team plays. Alas – perhaps – Germany failed to progress for the first time since 1938, leaving him with blank screens. Oof!
Art writer and curator Paul Carey-Kent sees a lot of shows: we asked him to jot down whatever came into his head
264: SATURDAY NIGHT IS ART NIGHT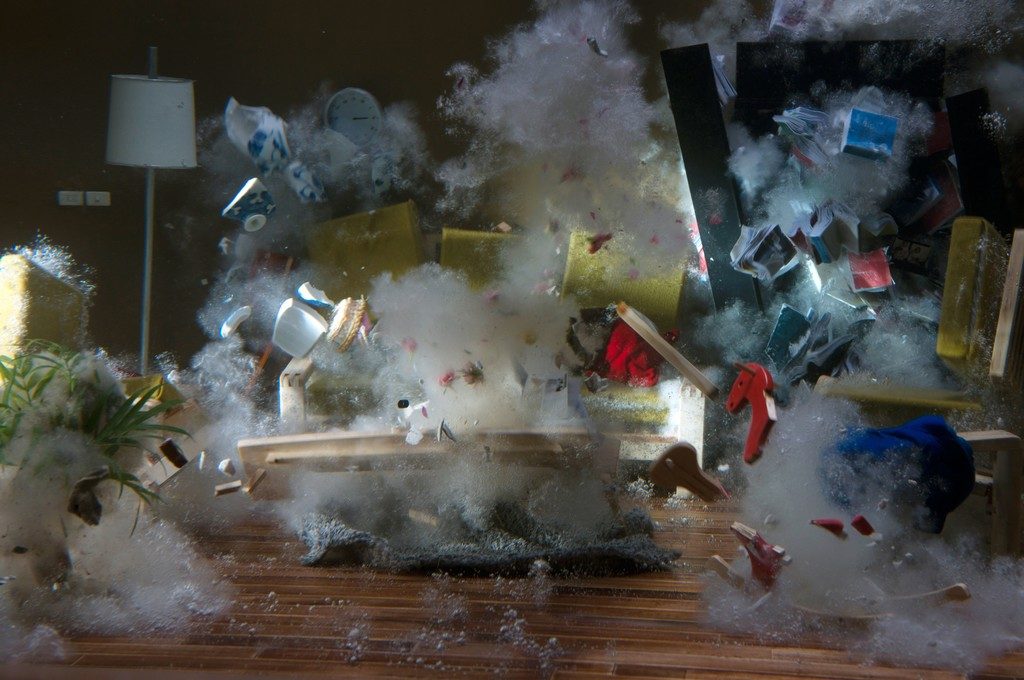 Still from Yuan Goang-Ming: 'Dwelling', 2014
London's Art Night shifts zone each year, encouraging exploration beyond Mayfair (2016) to the East End (2017), the South Bank (this year) and on to Waltham Forest (2019) and Brent (2020). Judged by last year, the free fare on offer on 7-8 July from will be very lively and crowded. With 70-odd projects (12 curated by the Hayward Gallery on the theme of 'home'), and the South Bank – Vauxhall – Nine Elms areas not easy to traverse, some careful preplanning is advised using the official guide. Here's what I'm looking forward to most in a geographically feasible order moving west:
* young Dutch artist Puck Verkade presents a video installation at the Oxo Tower which draws pointed parallels between sexual violence and environmental threats, yet does so with whimsical wit (purple number 56 on the official map).
* The Hayward Gallery itself gives you the chance to catch the excellent retrospective of Lee Bul in the main gallery and Yuan Goang-Ming's three films in the project space before looking at his fourth, projected onto the building. It's a vision of normality – only underwater and exploding (green 12).
* Jane Bustin has an attractive way of building narrative – including ballet – into abstract painting. Now she branches into a music and dance performance at Marriot County Hall (purple 37)
* The Morley Gallery is showing a brand new two screen film 'txt??rz' by 2012 Turner Prize winner Elizabeth Price: her striking subject is a contagion of muteness (purple 34). You could warm up for that earlier in the day, incidentally, with a whole Mute show at Amanda Wilkinson's gallery in Soho. Let's hear it for the mute!
* Turkish artist Halil Altindere is occupying the British Interplanetary Society (yes, really!) with an extensive installation with film and virtual reality which pretends to take seriously the sarcastic proposal that migrants should be settled on Mars (green 8)
* The Sunday Painter, which started in Peckham but moved to Vauxhall last year, combines the sharp group exhibition 'The Shape Left By The Body' with performative readings of – you guessed it – an erotic fiction about liquid PVC (purple 32).
* Tamara Henderson will fill the New Covent Garden Market – it moved to Vauxhall in 1974 and Saturday bring its weekly inoperative night, with a choreographed procession of dressed in costumes made from material found at the market (green 4).
* Another Turner Prize winner, 2004's Jeremy Deller, brings the Melodians Steel Orchestra UK to Prince of Wales Drive the Nine Elms area, playing a spectacular 53 instruments made from 45 gallon oil drums (green 3).
* DRAF's film choices at Battersea Power Station's village hall look interesting: a one hour loop from six artists including David Shrigley, Cyprien Gaillard and Lars Laumann. That also provides a chance to see how the redevelopment of the massive site is going (purple 8). And it's followed (11pm-4am) by a club night with the Lisson Gallery, with live sets from Haroon Mirza and Hans Berg.
Art Night runs 6pm on Saturday 7 July to 6am on 8 July, but some projects (see the guide) run on through Sunday and a few beyond that.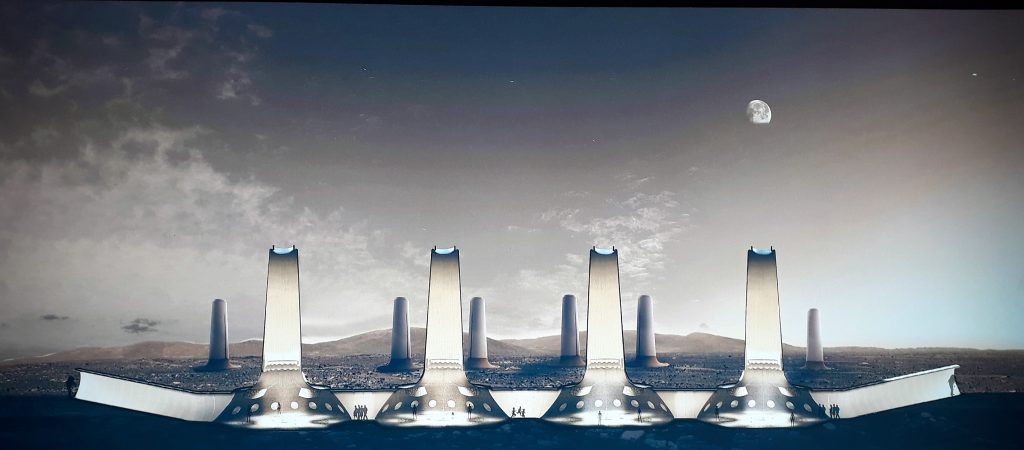 The community on Mars as imagined by Halil Altindere
Art writer and curator Paul Carey-Kent sees a lot of shows: we asked him to jot down whatever came into his head
263: Darkness, Tea and Art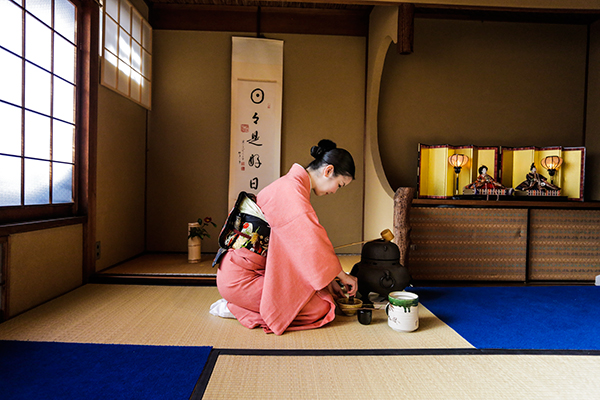 Roughly what I didn't see
Only after I had attended a tea ceremony at
Yamamoto Keiko Rochaix
(19 Goulston Street to 3 August*) did I receive a beautifully written formal invitation. I replied immediately with my apologies, for such are the paradoxes put in play by Yoi Kawakubo's solo exhibition 'I/body/ghost'. Kawakubo explores the nature of phenomena which are hard to pin down with a physical presence, for example by sanding the gallery walls to form charts of share price movements. And he presents the Japanese tea ceremony in a room rendered totally dark. Biscuits and tea are served, as the evidence of taste indicates, and the sounds of what I – new to the ceremony – imagine are its preparation can be heard. There are two things going on here. First, the darkness, which alters the impact of our other senses and made me wonder whether what was said to be there was actually present: I was asked to admire the floral arrangement and calligraphic art which are integral to the setting. Second, there is the ceremony, which has an ancient tradition – originating in peace-making discussions between warlords – and has many precisely defined variants are possible. Both darkness and ceremony are interesting in themselves, but the particular characteristic here was their combination. I was asked to imagine something I had never seen, whereas Japanese participants would have found familiar visuals replaced by a novel foregrounding of sound. Either way, routine perceptions are challenged – which is, after all, just what art is meant to do.
* slots available, £10, between 4pm and 6pm on Saturdays 7, 14, 21 July – contact news@yamamotokeiko.com to arrange Art writer and curator Paul Carey-Kent sees a lot of shows: we asked him to jot down whatever came into his head
262: Bricks in Basel
Brick sculptures were one characteristic stream of work by Per Kirkeby, who died in May at 79. Michael Werner showed one of his last at Art Basel.
The Danish artist, who grew up in the shadow of a brick church, invokes mystical and monumental as well as the everyday and minimal by making buildings without a purpose – there are no entry points. As it happens, Basel had several other interesting works featuring bricks, as if extending the tribute.
Carlier Gebauer showed one of Asta Gröting 'Berlin Facades', which – before such scenes disappear as the city redevelops – hauntingly capture the physical impact of war damage on Berlin's buildings through an exacting silicon casting process for which the artist has set up her own factory.
Two artists used real but distorted bricks interestingly:
Elisabetta Benassi arranged misfired examples in the number and formation of a classic sculpture by Carl Andre, undermining its minimlist perfection.
Kate Newby – both at The Sunday Painter's stand at Liste and now in the London gallery – herself vandalises the bricks in her platforms, which serve as the base for many subtle interventions. Ugo Rondinone and Michael Wilkinson transfer the look of brick into the language of painting.
The former has them painted, somewhat expressively in oil on burlap – yet deadpan and titled just by date – as a way of importing their studied neutrality into the more historically and emotionally charged matter of applying paint.
The latter uses lego bricks to set up a minimalist barrier partly inspired by
Pink Floyd's The Wall . Both depart as suits them from traditional brick colours, something Kirkeby never did.
Art writer and curator Paul Carey-Kent sees a lot of shows: we asked him to jot down whatever came into his head
261: Subversion at the Royal Academy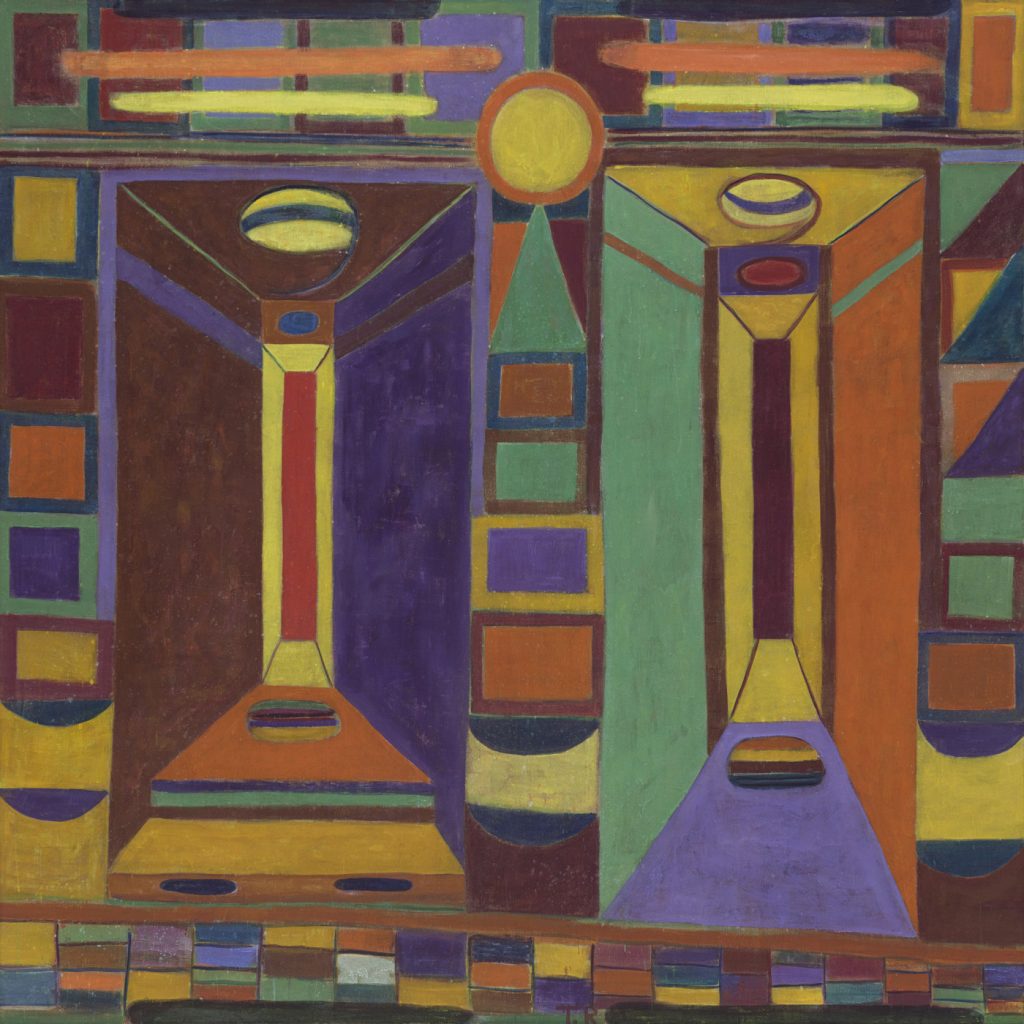 I'm not sure one could claim that the Royal Academy Summer Exhibition (12 June – 19 Aug) is now cool. But in its 250th anniversary year it is no longer so uncool that it is simply ignored. Instead, it is ripe for being subverted. To some extent, lead organiser Grayson Perry does that himself with the riotous and provocative tastelessness of his hang ('the biggest, brightest and most colourful Summer Exhibition yet' says the PR). Some contributing artists play along. Perhaps it's no coincidence that Michael Landy's large drawing, teeming with figures making a sort of salon hang of warning signs, is called 'Not Fit for Purpose'. Mike Nelson could be playing on both the social standing of the average visitor and the inevitability that many of the 1350 works in the show will be overlooked by placing a homeless person on the grand stairs leading up to the exhibition – or, rather, a suggestion of such made from the telling material of building detritus. My observations confirmed that most people didn't notice the piece, but those who did were strongly drawn in. The colourfully abstracted architecture of Tal R's 'Haus 44' 2015 looks much more innocuous. I imagine few of those filing past will twig that it introduces a brothel into the polite environs of the Summer Exhibition: it's one of a series looking at frontages from the sex industry – which Tal likes for how, like much art, 'you only know if you enter'.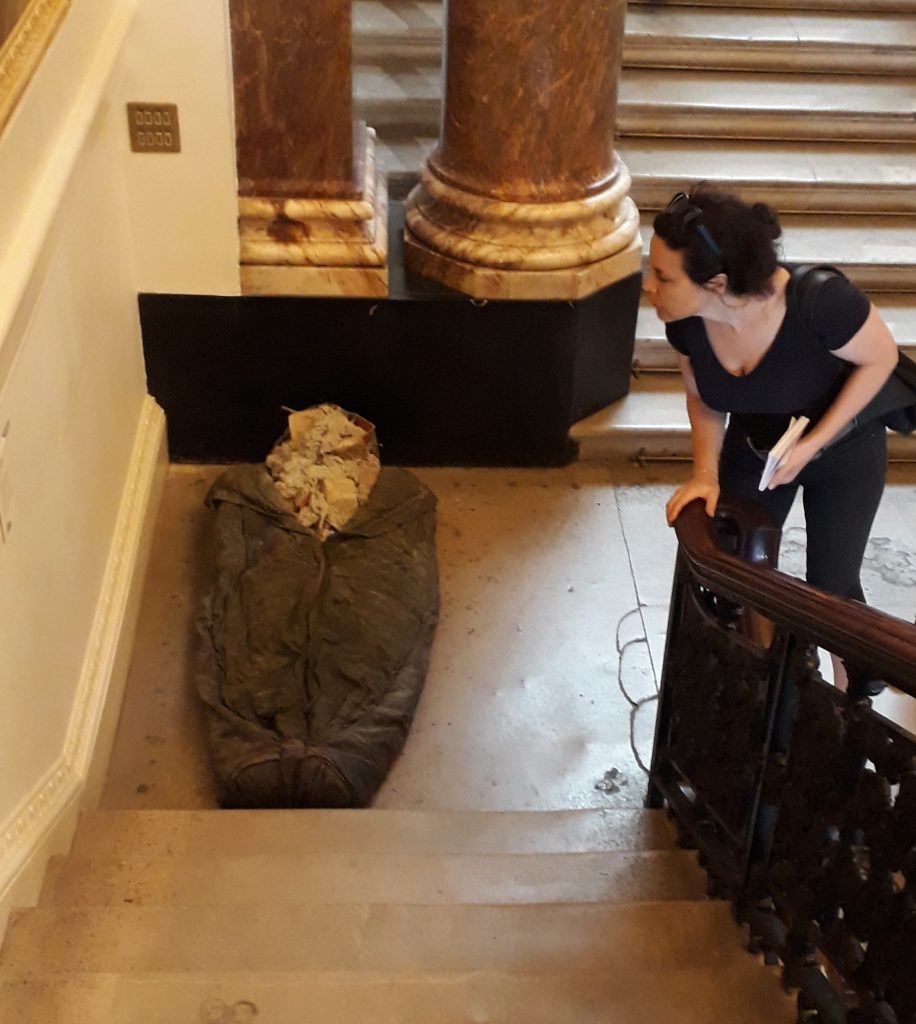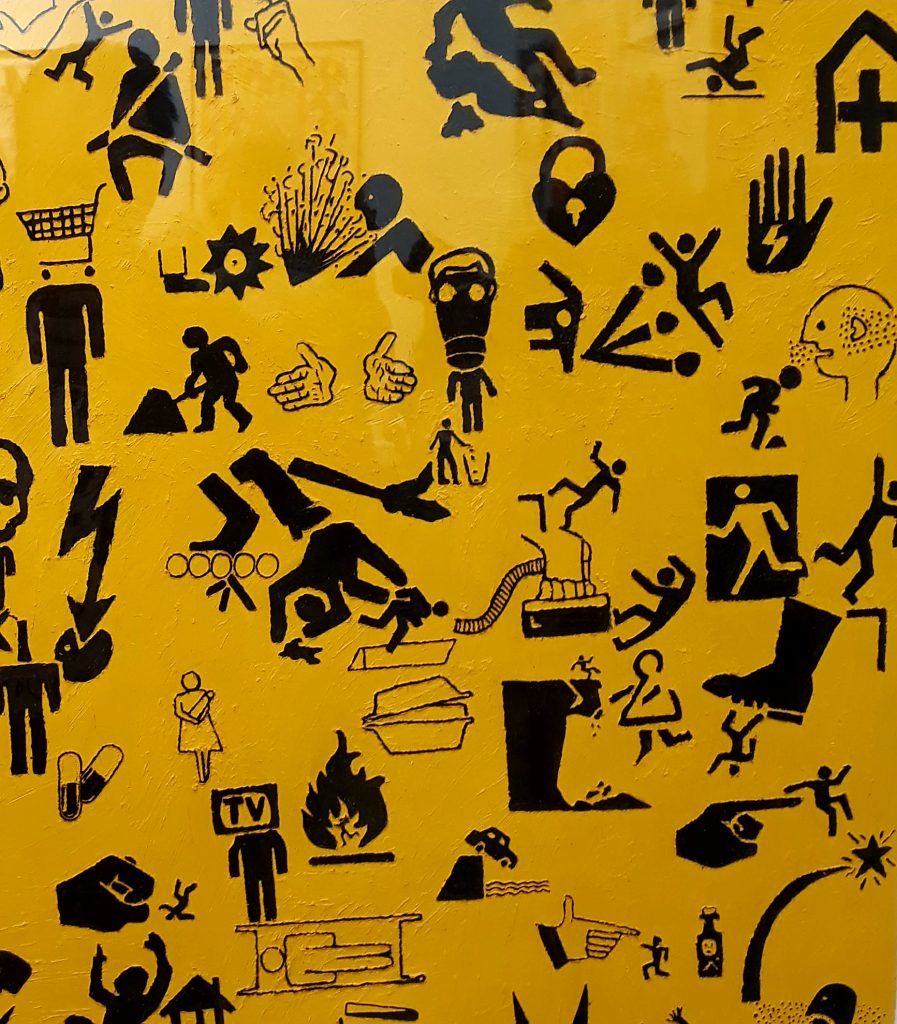 Art writer and curator Paul Carey-Kent sees a lot of shows: we asked him to jot down whatever came into his head