289: Edward Woodman's Superior Records
288: Clare Price: painting, performance and the self
287: David Ostrowski's Show of the Book
286: Munnings Beyond the Horse
285: Anyone for Ashtrays and Fans?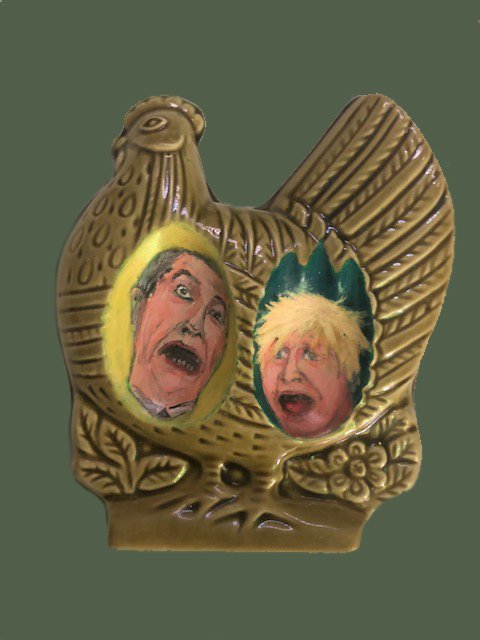 Ceramics and textiles are increasingly accepted as mainstream art materials. Ashtrays and fans, though, are less likely to come to mind than sculptures and wall hangings. But you can see plenty of both currently. The Belmacz Gallery – an unusual space in that it shows another edge-of-art category, jewellery, alongside paintings and installations – is displaying 91 artists' ashtrays and related smoking artifacts* – either made by them or chosen from their personal collections. It's great fun, as in the awkward 'where to stub it out' conundrum posed by Nigel and Boris above, and in these three uses of unconventional materials: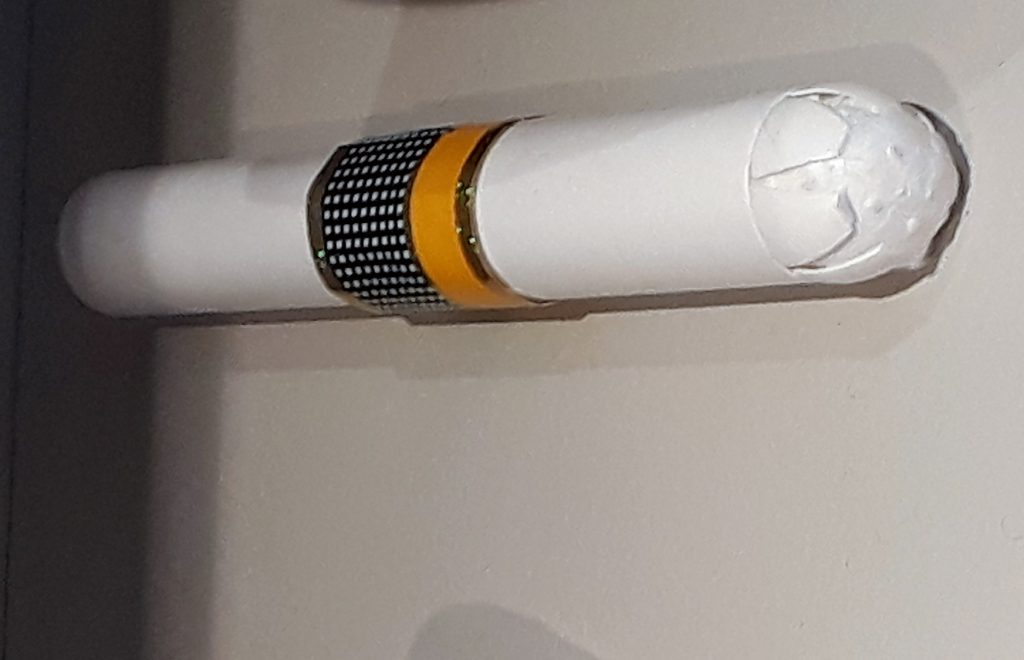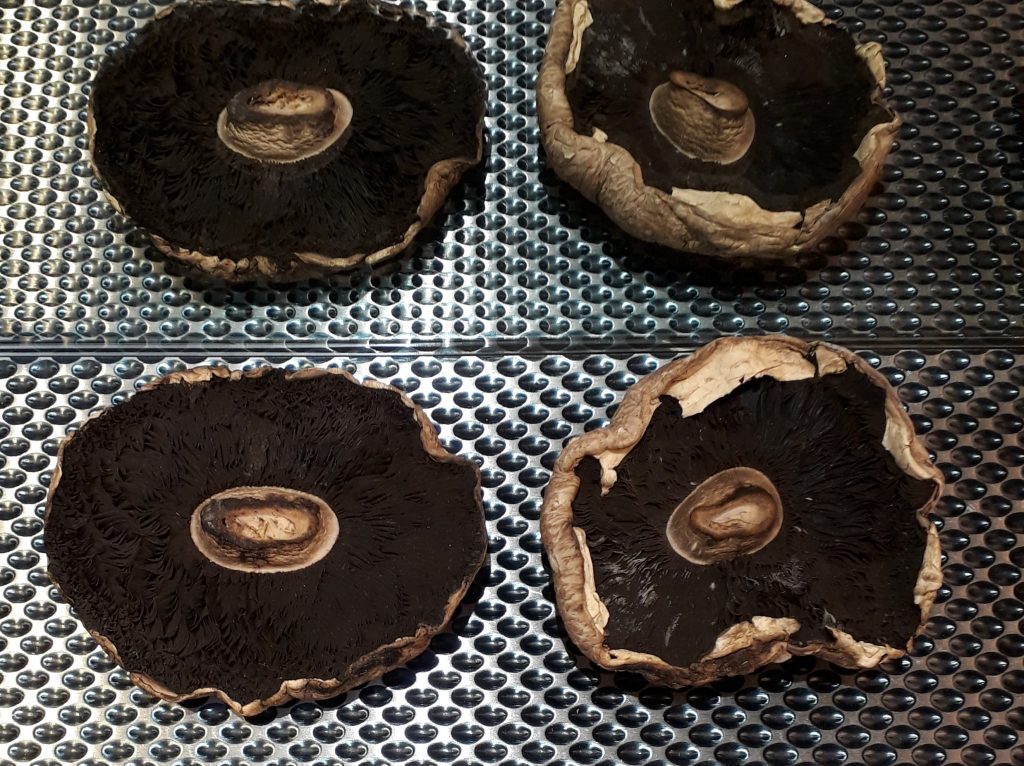 The Barbican is currently showing perhaps the best-known modern art fans: three of the six which Oskar Kokoschka gave to his lover Alma Mahler (1879-1964), the composer's widow, which depict aspects of their lives together **.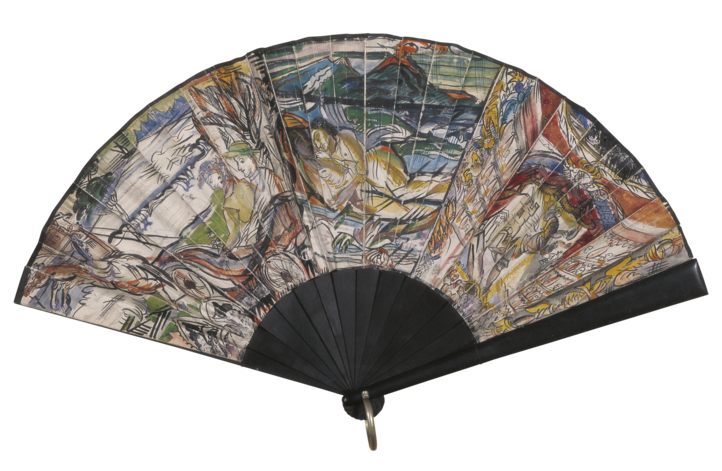 But the fan and its potential for art is essentially an eastern tradition, so it is appropriate that the Japanese-run White Conduit Project Space *** is showing 50 fans commissioned from contemporary artists.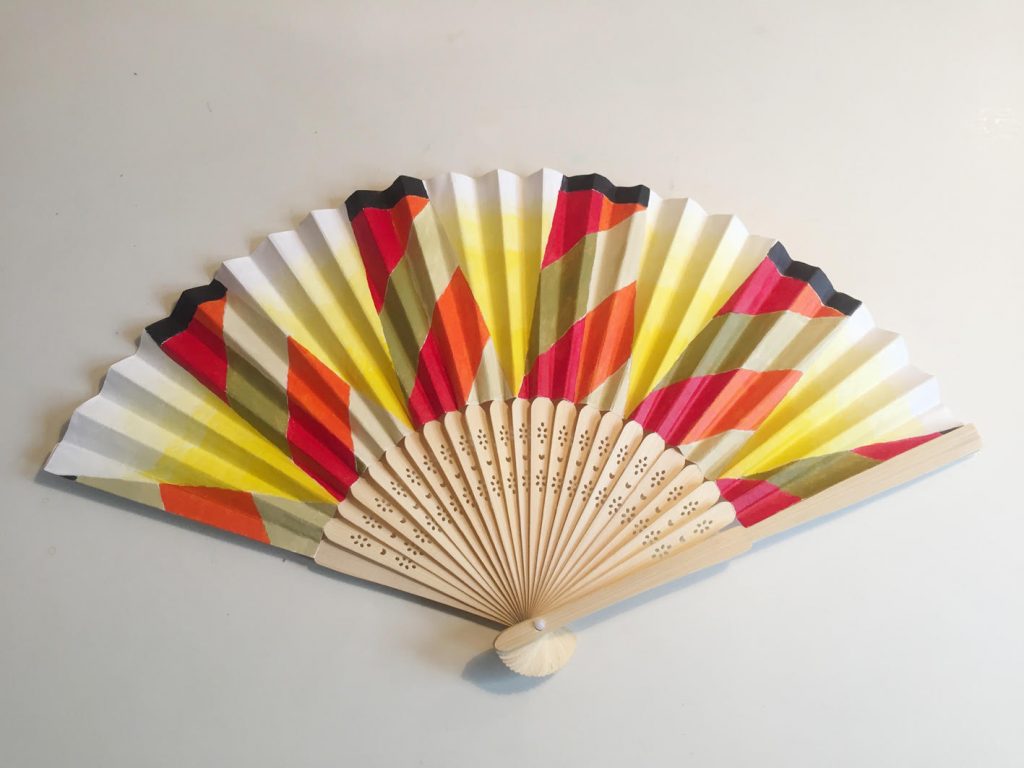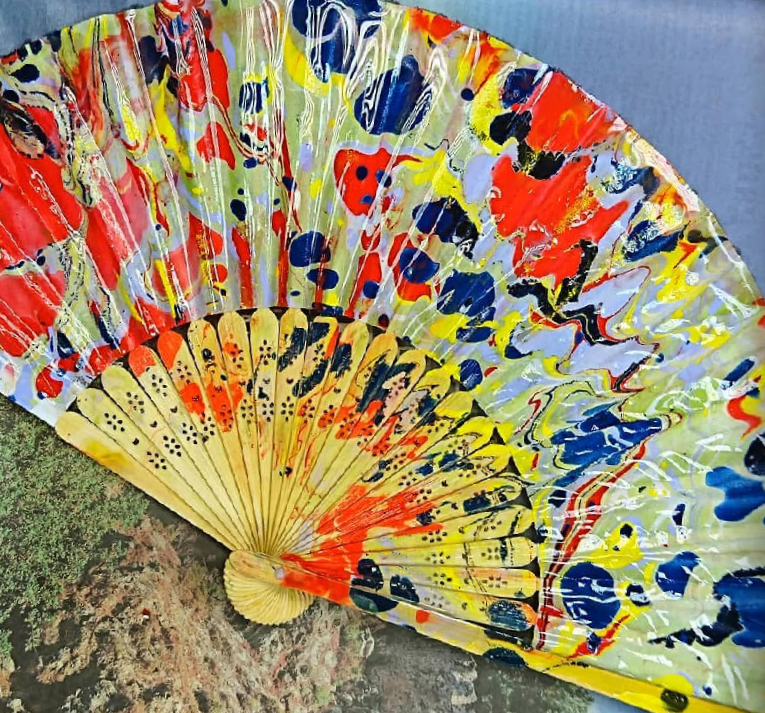 * The Ashtray Show West at Belmacz Ltd, 45 Davies Street to 12 Jan
** In Modern Couples to 27 Jan at the Barbican Gallery
*** Pacific Breeze at White Conduit Projects, 1 White Conduit Street, Islington: 2 Dec – 13 Jan
284: Peter Funch and the Construction of the Self
283: Frida the Modern
282: Significant Others: Ana Mendieta and More
281: IS IT FINISHED?
280: Martin Eder's toxic beauty
Martin Eder: 'Possession', 2011/18
'Parasites' is the tenth exhibition at Damien Hirst's Newport Street Gallery, which opened in 2015. The German painter Martin Eder, shows 53 works – many of them huge and all, his staff assured me, owned by Hirst. As before, excellent presentation makes the most of the material, but the content won't be to everyone's taste. Eder sees himself as an artist of our dystopia for whom 'beauty is toxic'. His world is one of excess in Koons mode, with plenty of naked bodies, puppies and kittens, all executed with the bravura and moral intent of 19th century history painting. In Eder's words 'I set out to choose the stupidest subjects… Things that everybody knows' so that 'you can really get started with the scenery, the dramaturgy': the result, he says correctly, is 'iconography right on the border of car bonnet painting and the Renaissance'. The Guardian's Jonathan Jones believes it shows Hirst is 'unable to tell the difference between dangerous art and masturbation', but I'm surprised he sees much scope for sexual arousal, it is so overwhelmingly concerned with colour relationships and painterly effects. Is that enough to offset the danger that the crass / juvenile / kitsch images will reinforce rather than undermine the critique of consumer society as infantile and perverse? I'm not sure, but for example the shaggy transitions of dog to rug and pink phasing of roses to tent to cushion to stuffed flamingos draw the eye winningly in 'Possession' 2011/18, and I'm glad Damien has given us the chance to ponder Eder's merits.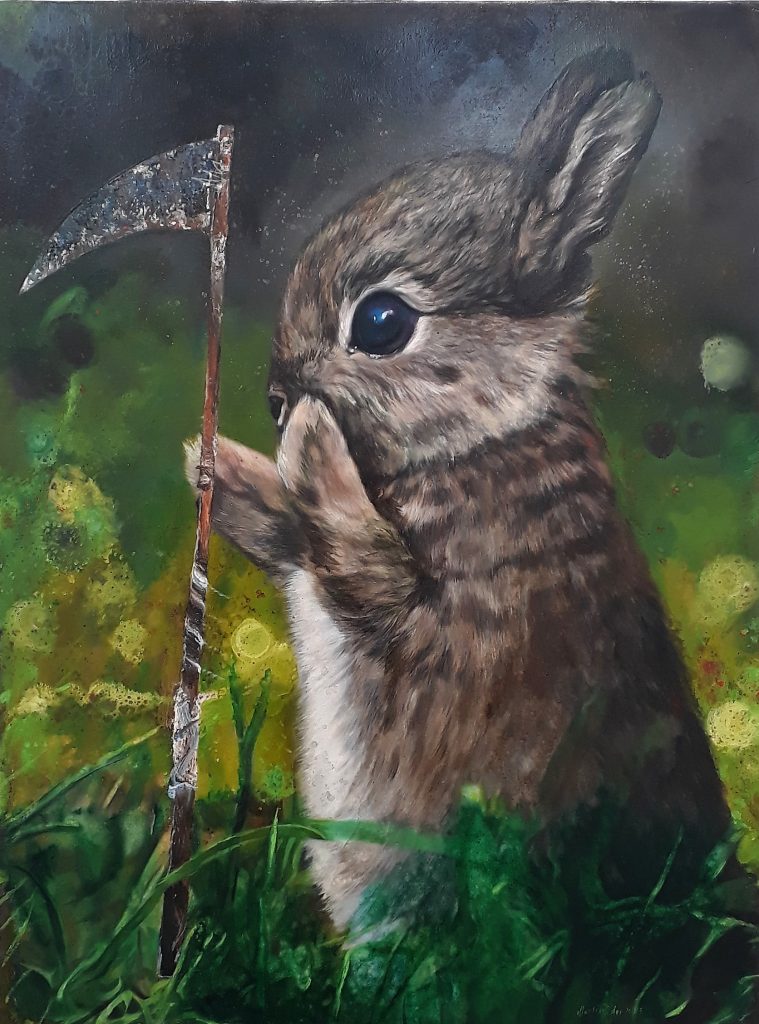 Martin Eder: 'The Reaper', 2103/18
Art writer and curator Paul Carey-Kent sees a lot of shows: we asked him to jot down whatever came into his head
279: CLOUDS AT THE V&A
Thomas Ruff: 'Tripe_01 (Amerapoona, Mohdee Kyoung)', 2018
The Victoria & Albert Museum's re-presentation of its photography collection in a newly opened 'Photography Centre' strikes a nice balance between image and information, method and content, historic development and contemporary relevance. Highlights include the 3D illusion of being present at the Great Exhibition in 1851 and acquisitions from shows I have admired by current photographers who should be better known, such as Peter Funch, Jan Kempanaers and Marco Breuer. One small cloud I noticed on the sunny horizon was the label categorisation of Nan Goldin as 'one of the world's most influential female photographers' – I didn't see any parallel labels commending a 'leading male'. There are also positive clouds aplenty. Thomas Ruff, who often works by altering pre-existing images, has discovered a kindred spirit in the collection for his opening commission: the wonderfully named Linnaeus Tripe (1822-1902) often retouched the negatives of his views if India and Burma, especially by painted on clouds. Ruff blows the images up big and adds his own emphasis to the interventions.
Penelope Umbrico has sourced images of clouds from the V&A's online collection, and merged them into an hour's passing weather featuring 60-odd paintings on a monumental 'Light Wall'. And at the more dramatic end of atmospheric conditions, Hiroshi Sugimoto's 'Lightning Field 225' is a recent acquisition: one of a series using a 400,000 volt Van de Graaff generator to apply electrical current to a sheet of negative film on a table top. The result image is a lightning-like bolt of electrical current.
Hiroshi Sugimoto: 'Lightning Field 225', 2009
Art writer and curator Paul Carey-Kent sees a lot of shows: we asked him to jot down whatever came into his head
278: Popular at Frieze
We've just had the first Frieze during which I was on Instagram (follow me at www.instagram.com/paulcareykent ). I posted 20-odd works as of interest, and these were the most popular three…
There's a nice logic to Nicole Wermers' 'Untitled ashtray (shells)' (2018) as above: grandness gets smaller as the layers ascend till the crushed shell form of sand is reached, only for the sequence to be summarily stubbed out… unless the implied smoke is the next reduction.
Rana Begum's newest stream of work at Kate MacGarry is so recent it – the 'crumples', perhaps – hasn't yet picked a generic name. These are jesmonite versions of sheets of A4 paper screwed up, flattened to a degree, then spray painted from various angles – so linking them to Begum's well-known 'bars' (as on Third Line's stand) in which the colour seen varies with the viewer's position.
Tatiana Trouvé's 'The Shaman' (2018) at Kamel Mennour is the most spectacular work , turning a massive bronze tree root into a working fountain as a way of proposing the potential for the artist to operate as a shaman of sorts: able travel from one world to another – as trees cross from below to above ground – and to achieve transformation.
277: Anomie with Rodgers and Ketter

Terry Rodgers: 'It's Complicated', 2017
It may look an improbable pairing, but two shows opening last Thursday felt as if they had a common core. Terry Rodgers has his first London solo at Jerome Zodo: ten of his characteristically large, lush paintings of beautiful people. They're in party mode, but hardly having fun: of the 40 figures whose faces are visible, none smile, and nor do they make any connection with each other: expressions which made sense individually loses coherence as separately posed models are brought not-so-together. It's easy to assume that these are a routine production, but the painting is passionately engaged and Rodgers' compositions can be daring, as in the radical prominence of a fur in 'It's Complicated', 2017. There are no figures in Clay Ketter's photographically-based works at Bartha Contemporary, where he has an impressive mini-retrospective. However, his most recent series, emphasises social isolation in a complementary way. Tract (2010-ongoing) – taken from satellite images stitched together with CGI technology – depicts the architecture which part-causes, part-consolidates the distancing which Rodgers depicts; and the formal interest is largely in the baroque interplay of pattern, just as it is in Rodgers. Are we setting up a world – offline and on – in which interaction has been impoverished to such an extent that the individual, never mind community, well-being is under threat? That's what I take Ketter and Rodgers to fear.
Clay Ketter: 'Spider Woods' 2012 / 18
276: To Deptford
The annual Deptford X (21-30 Sept) may be a relatively small event in organisational and funding terms, but makes for a packed visit. Six commissioned projects form the core, and this year they're all within five minutes of the festival's hub on Deptford High Street. For example Laura Yuile has covered domestic items with pebble-dash in a striking estranging move, and had shop mannequins talk to each other as a stand-in for the restricted interactions of social media. I also enjoyed Louise Ashcroft's subversion of the Festival's own operational process: she attended a board meeting and persuaded its members to press various body parts into clay, which she has used to make a tea service for use at their next meeting with a title – 'Fleshing Board' – drawn from a report she found in the archives. The breadth of special projects is shown by the inclusion of a volume of playfully post-modern stories by David Steans – it starts with the author looking for the book in the library before he's written it… The bulk of the Festival action is in 61 fringe events, ranging from well-known artists in established spaces to pop-ups in shops. My lucky dip suggested that the standard is good: Gossamer Fog (on the rare topic of technomancy), Castor Projects, Peter von Kant and APT all have interesting shows – the last being the biggest, with 41 artists from the Art in Perpetuity Trust studios each showing alongside an invited artist, throwing up many compelling conjunctions. Nor is it far to the new Goldsmiths CCA gallery, which has a seven room presentation of Mika Rottenberg's compellingly grosteque work. So the area is well worth a visit…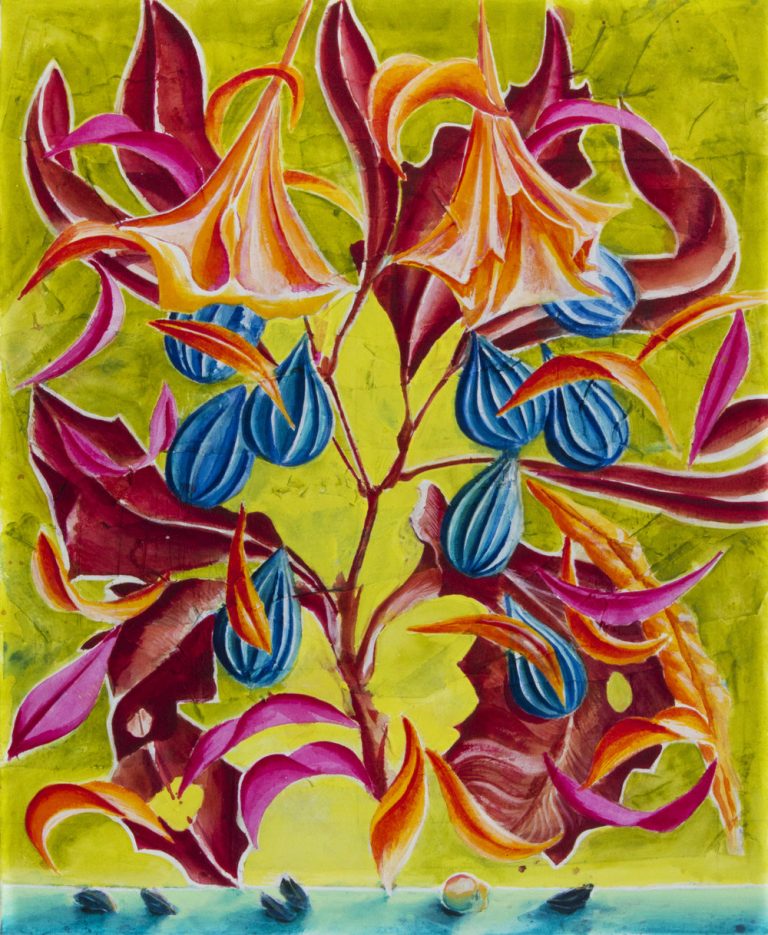 Art writer and curator Paul Carey-Kent sees a lot of shows: we asked him to jot down whatever came into his head

275: Abstract Expressionist Women on the Rise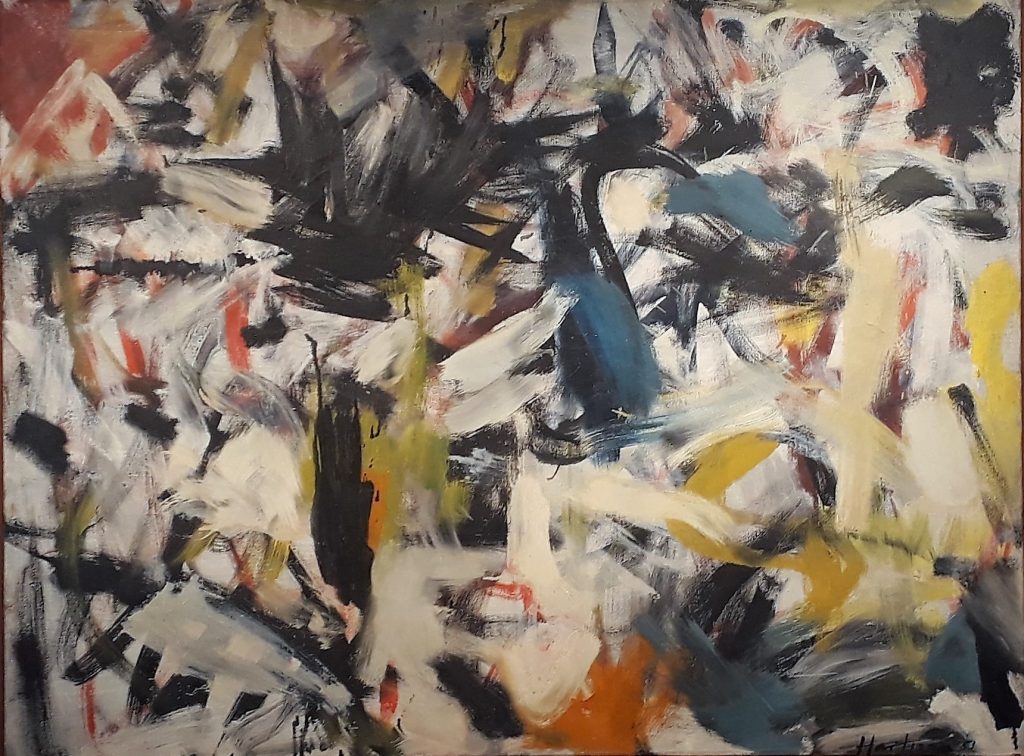 Grace Hartigan: 'White', 1951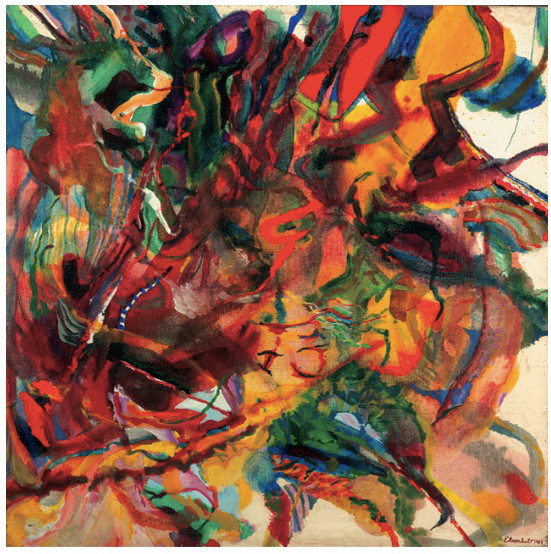 Amaranth Ehrenhalt: 'Carmona' 1957
Art writer and curator Paul Carey-Kent sees a lot of shows: we asked him to jot down whatever came into his head
274: The Joys of a Small Biennale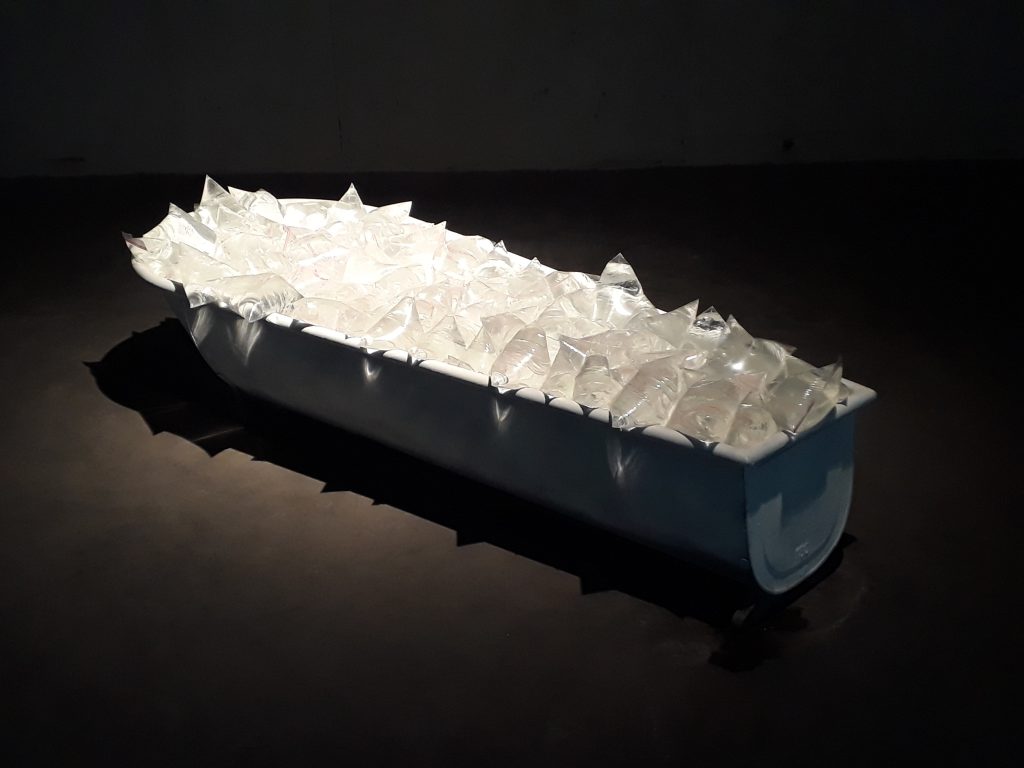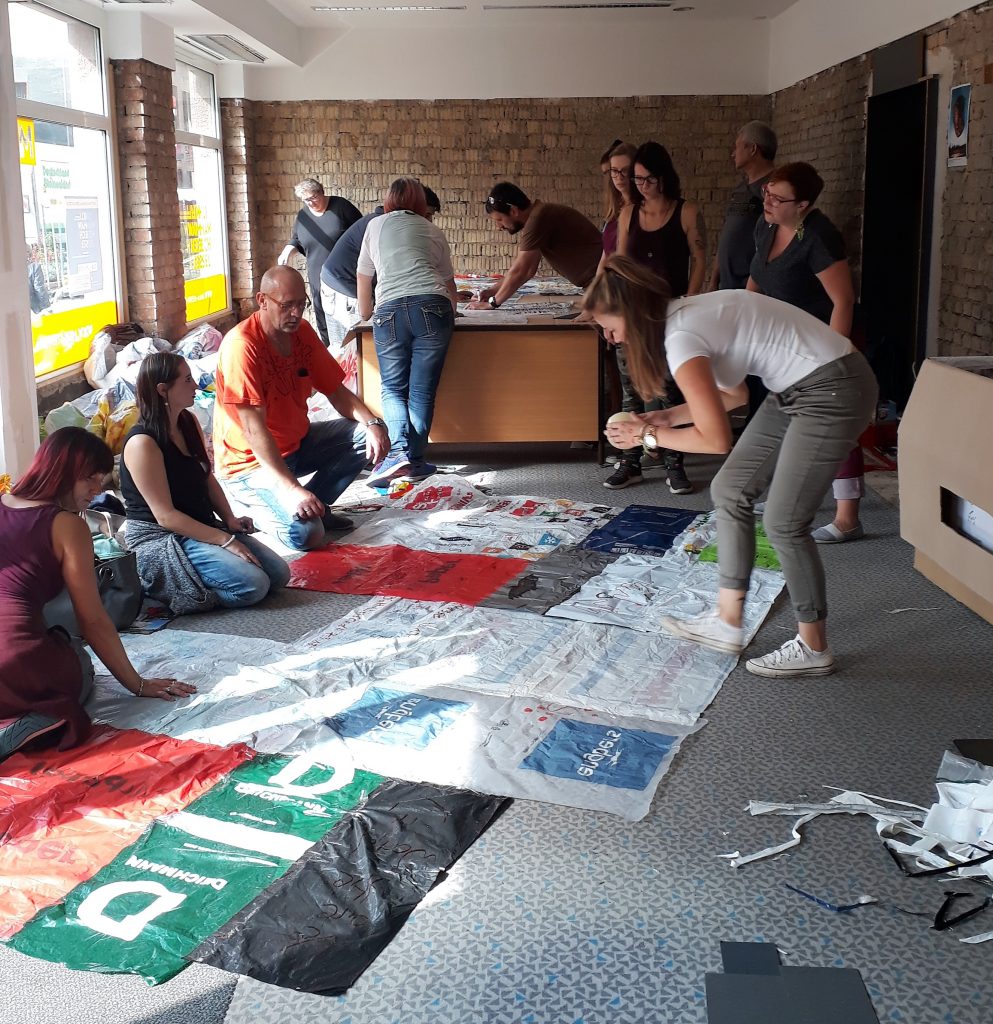 Art writer and curator Paul Carey-Kent sees a lot of shows: we asked him to jot down whatever came into his head
272:
Art, Duchamp and Retinal Chess
271: Completely Coconuts at the British Museum
269: Lorenzetti, Mantegna, Bellini: Fragment or Part?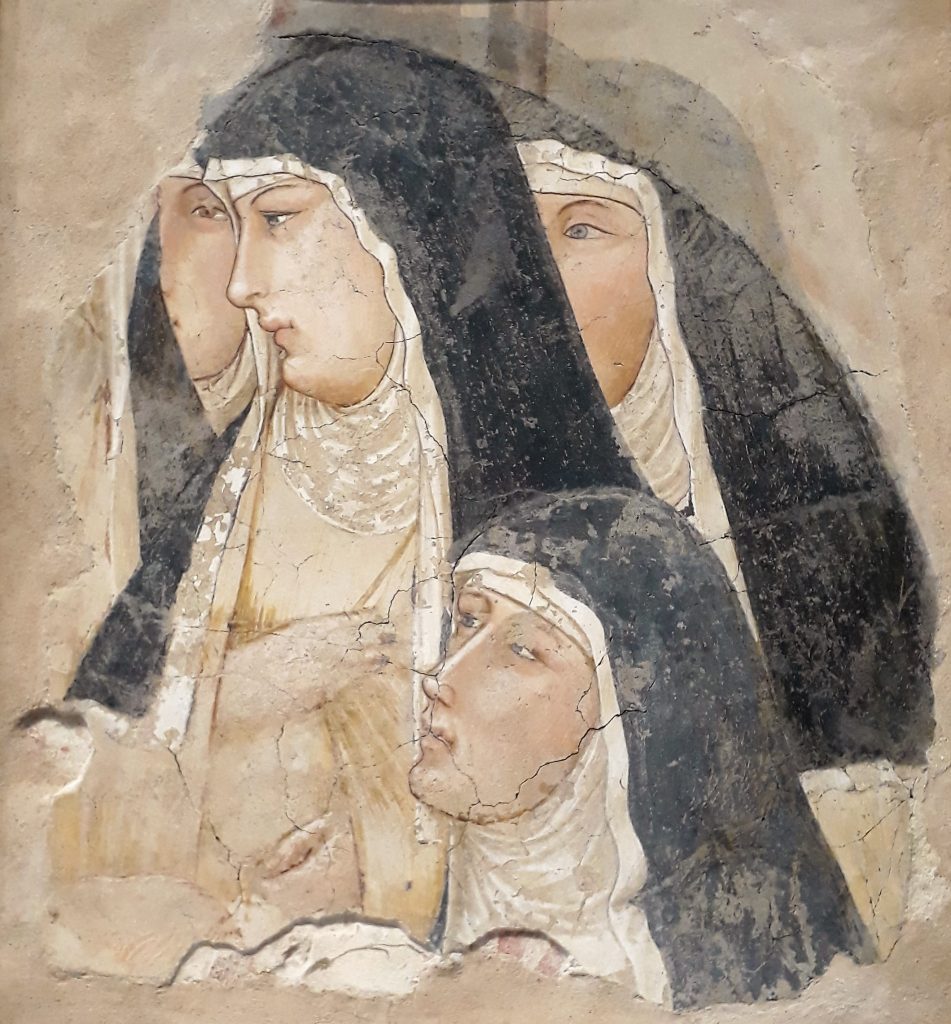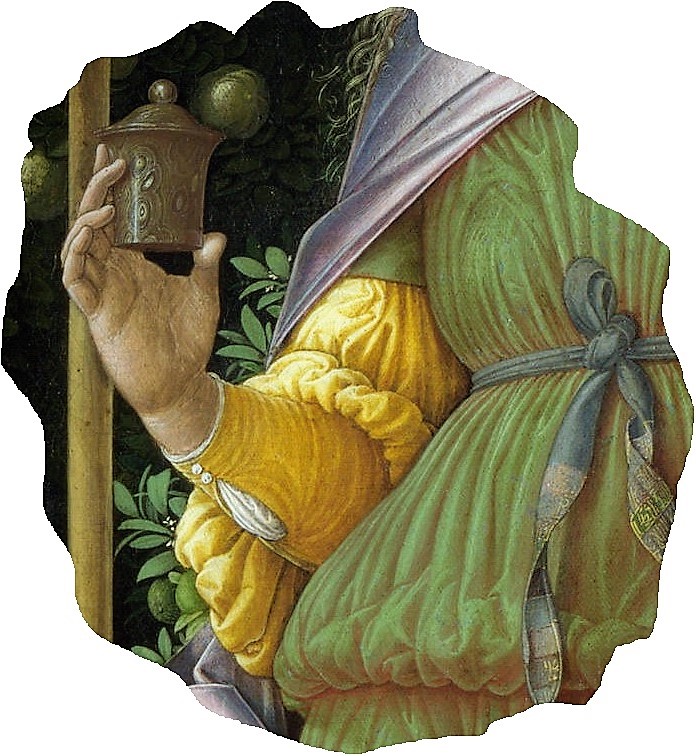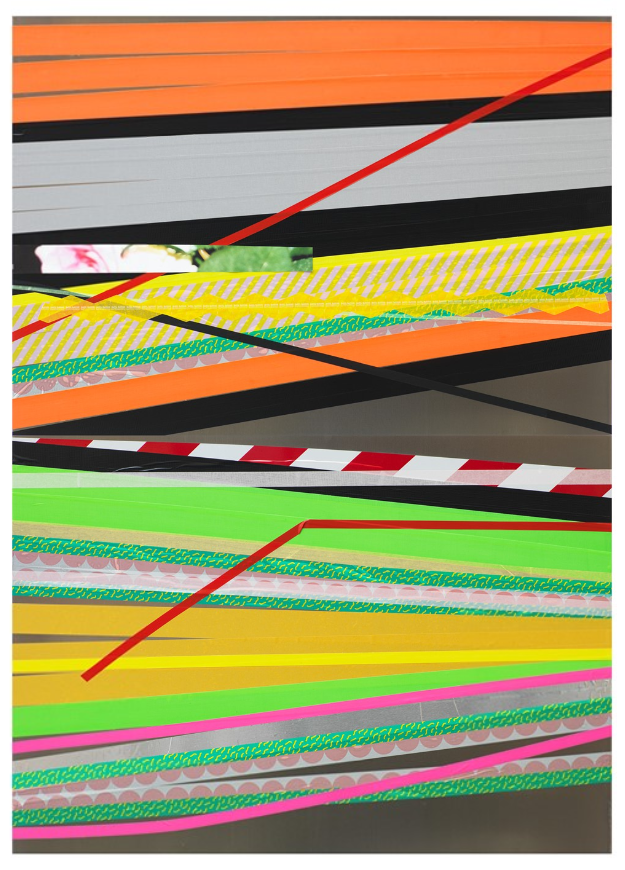 267: The RA's Types of Thing
266: Liverpool Biennial 2018: 14 July – 28 October
265: The Downside of Germany's World Cup Failure
264: SATURDAY NIGHT IS ART NIGHT
263: Darkness, Tea and Art
262: Bricks in Basel
261: Subversion at the Royal Academy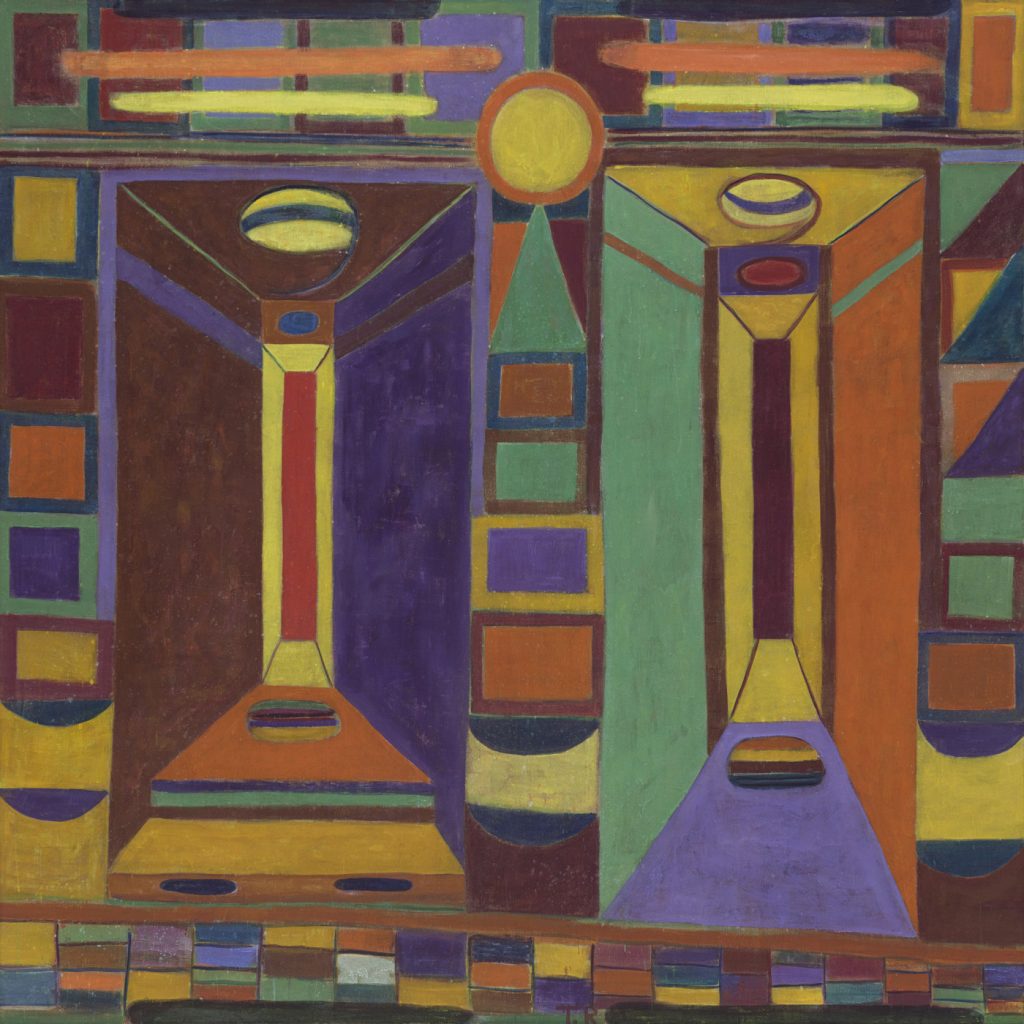 I'm not sure one could claim that the Royal Academy Summer Exhibition (12 June – 19 Aug) is now cool. But in its 250th anniversary year it is no longer so uncool that it is simply ignored. Instead, it is ripe for being subverted. To some extent, lead organiser Grayson Perry does that himself with the riotous and provocative tastelessness of his hang ('the biggest, brightest and most colourful Summer Exhibition yet' says the PR). Some contributing artists play along. Perhaps it's no coincidence that Michael Landy's large drawing, teeming with figures making a sort of salon hang of warning signs, is called 'Not Fit for Purpose'. Mike Nelson could be playing on both the social standing of the average visitor and the inevitability that many of the 1350 works in the show will be overlooked by placing a homeless person on the grand stairs leading up to the exhibition – or, rather, a suggestion of such made from the telling material of building detritus. My observations confirmed that most people didn't notice the piece, but those who did were strongly drawn in. The colourfully abstracted architecture of Tal R's 'Haus 44' 2015 looks much more innocuous. I imagine few of those filing past will twig that it introduces a brothel into the polite environs of the Summer Exhibition: it's one of a series looking at frontages from the sex industry – which Tal likes for how, like much art, 'you only know if you enter'.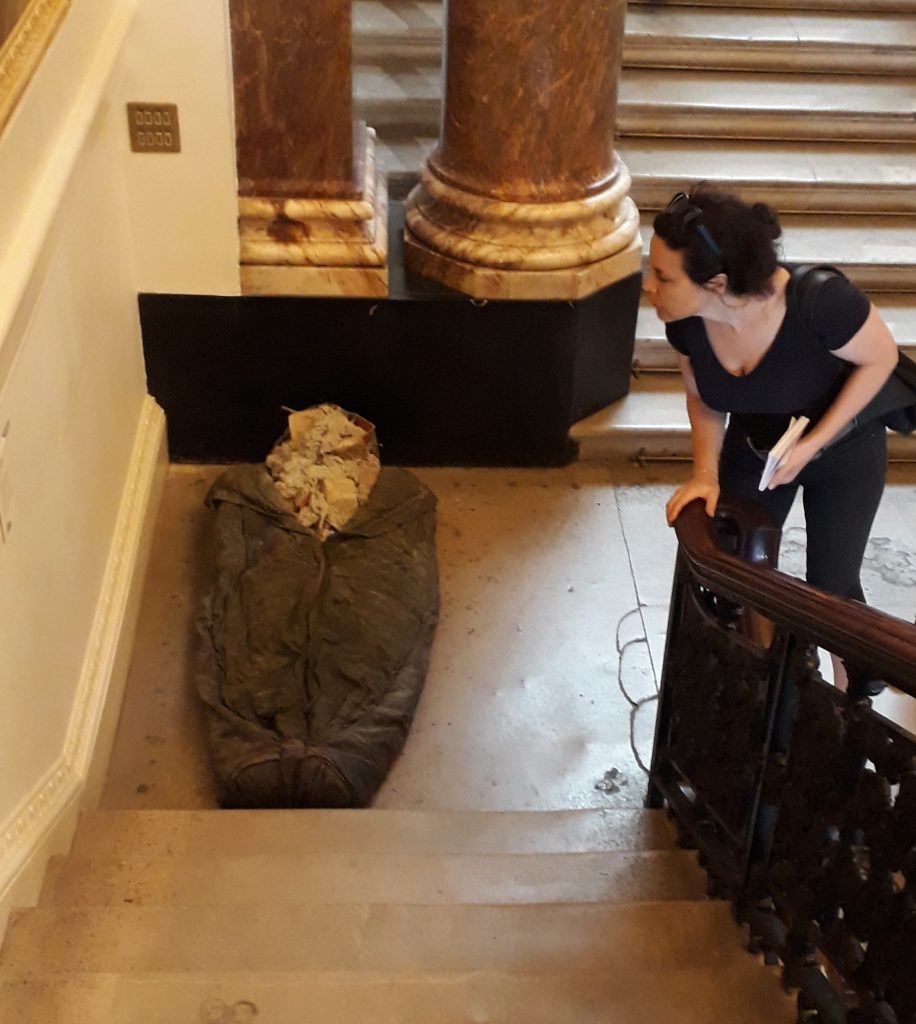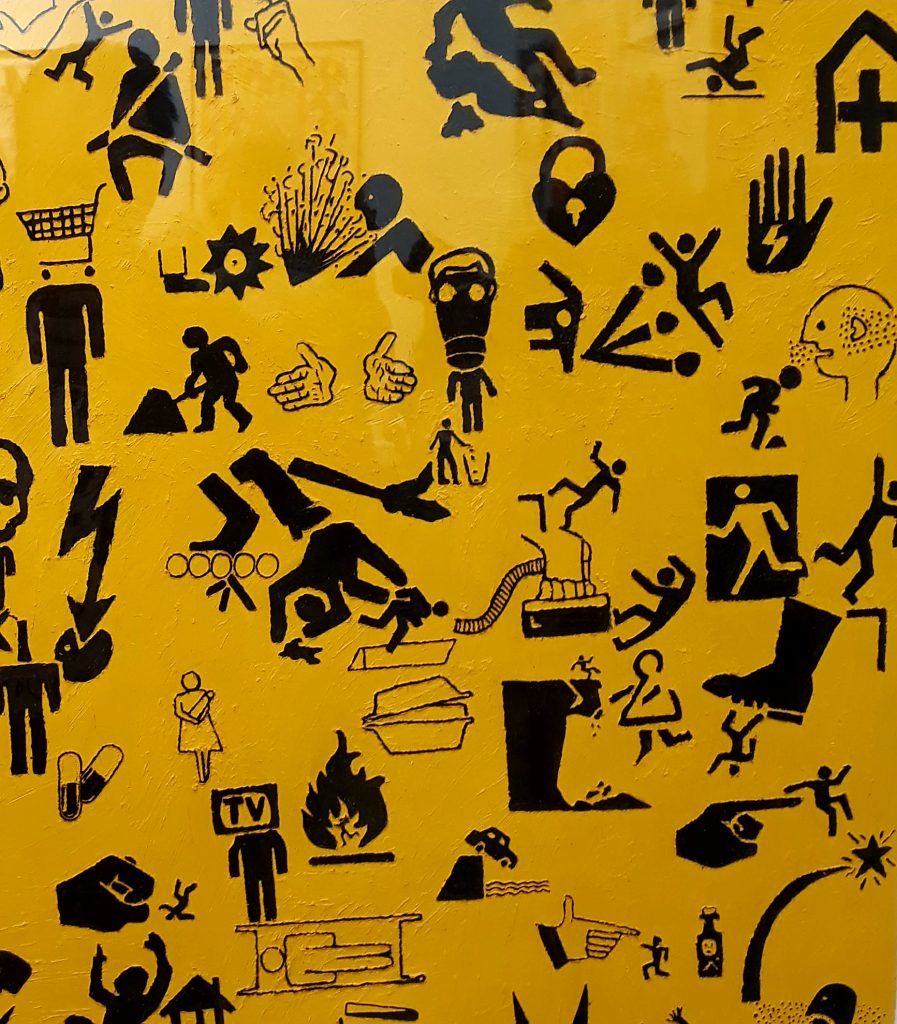 Art writer and curator Paul Carey-Kent sees a lot of shows: we asked him to jot down whatever came into his head