262: Bricks in Basel
Brick sculptures were one characteristic stream of work by Per Kirkeby, who died in May at 79. Michael Werner showed one of his last at Art Basel.
The Danish artist, who grew up in the shadow of a brick church, invokes mystical and monumental as well as the everyday and minimal by making buildings without a purpose – there are no entry points. As it happens, Basel had several other interesting works featuring bricks, as if extending the tribute.
Carlier Gebauer showed one of Asta Gröting 'Berlin Facades', which – before such scenes disappear as the city redevelops – hauntingly capture the physical impact of war damage on Berlin's buildings through an exacting silicon casting process for which the artist has set up her own factory.
Two artists used real but distorted bricks interestingly:
Elisabetta Benassi arranged misfired examples in the number and formation of a classic sculpture by Carl Andre, undermining its minimlist perfection.
Kate Newby – both at The Sunday Painter's stand at Liste and now in the London gallery – herself vandalises the bricks in her platforms, which serve as the base for many subtle interventions. Ugo Rondinone and Michael Wilkinson transfer the look of brick into the language of painting.
The former has them painted, somewhat expressively in oil on burlap – yet deadpan and titled just by date – as a way of importing their studied neutrality into the more historically and emotionally charged matter of applying paint.
The latter uses lego bricks to set up a minimalist barrier partly inspired by
Pink Floyd's The Wall . Both depart as suits them from traditional brick colours, something Kirkeby never did.
Art writer and curator Paul Carey-Kent sees a lot of shows: we asked him to jot down whatever came into his head
261: Subversion at the Royal Academy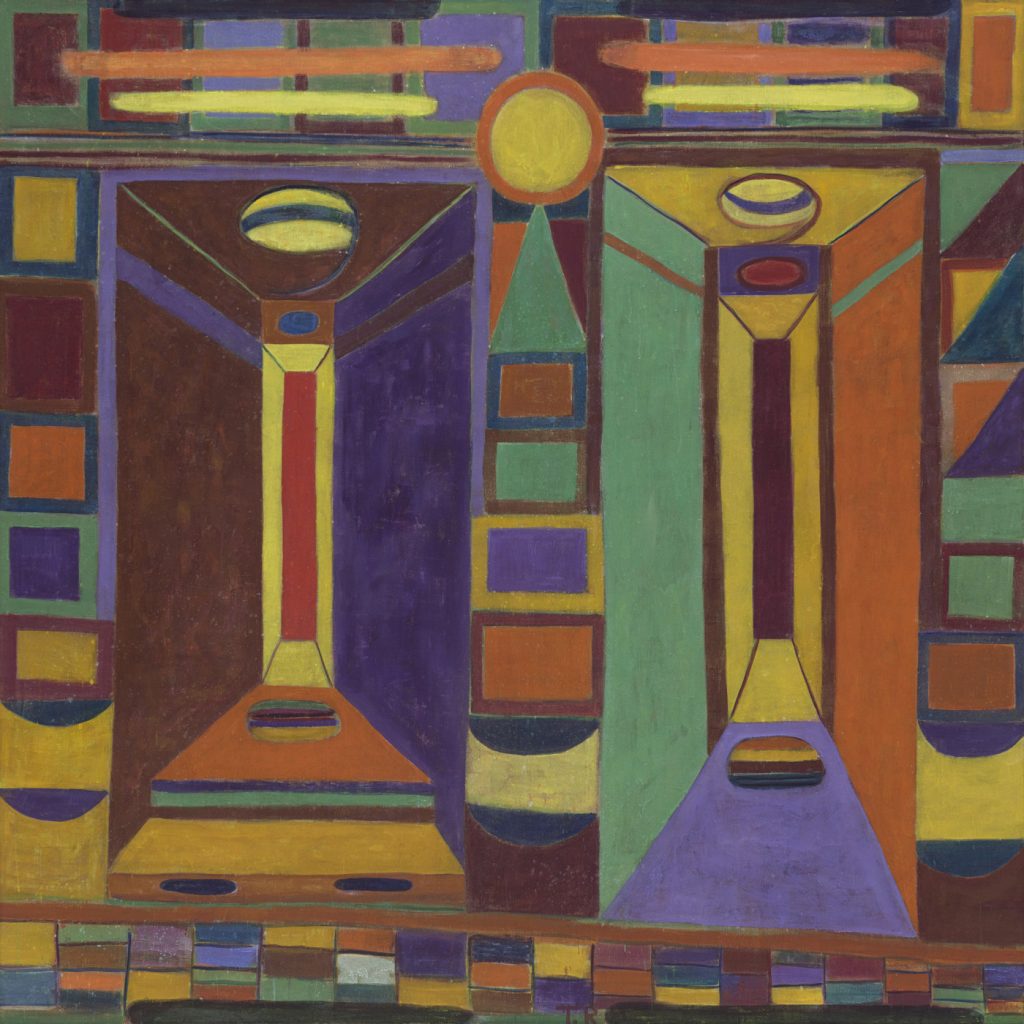 I'm not sure one could claim that the Royal Academy Summer Exhibition (12 June – 19 Aug) is now cool. But in its 250th anniversary year it is no longer so uncool that it is simply ignored. Instead, it is ripe for being subverted. To some extent, lead organiser Grayson Perry does that himself with the riotous and provocative tastelessness of his hang ('the biggest, brightest and most colourful Summer Exhibition yet' says the PR). Some contributing artists play along. Perhaps it's no coincidence that Michael Landy's large drawing, teeming with figures making a sort of salon hang of warning signs, is called 'Not Fit for Purpose'. Mike Nelson could be playing on both the social standing of the average visitor and the inevitability that many of the 1350 works in the show will be overlooked by placing a homeless person on the grand stairs leading up to the exhibition – or, rather, a suggestion of such made from the telling material of building detritus. My observations confirmed that most people didn't notice the piece, but those who did were strongly drawn in. The colourfully abstracted architecture of Tal R's 'Haus 44' 2015 looks much more innocuous. I imagine few of those filing past will twig that it introduces a brothel into the polite environs of the Summer Exhibition: it's one of a series looking at frontages from the sex industry – which Tal likes for how, like much art, 'you only know if you enter'.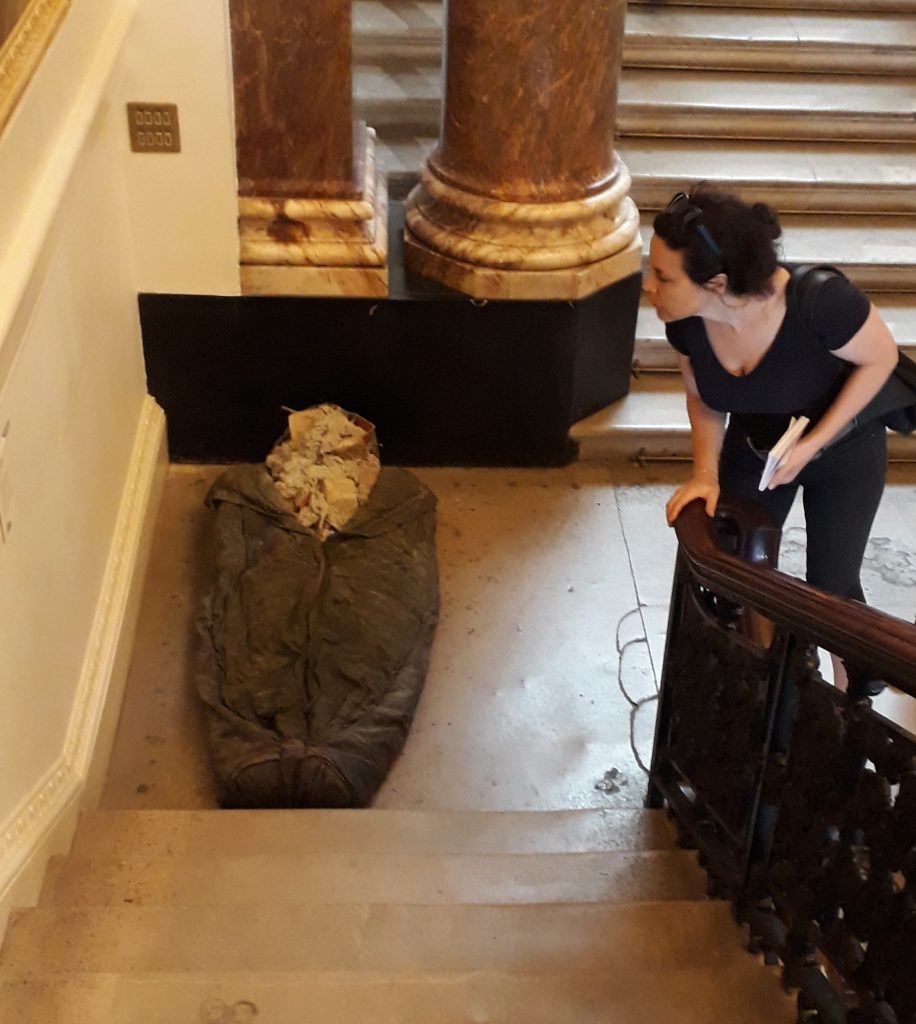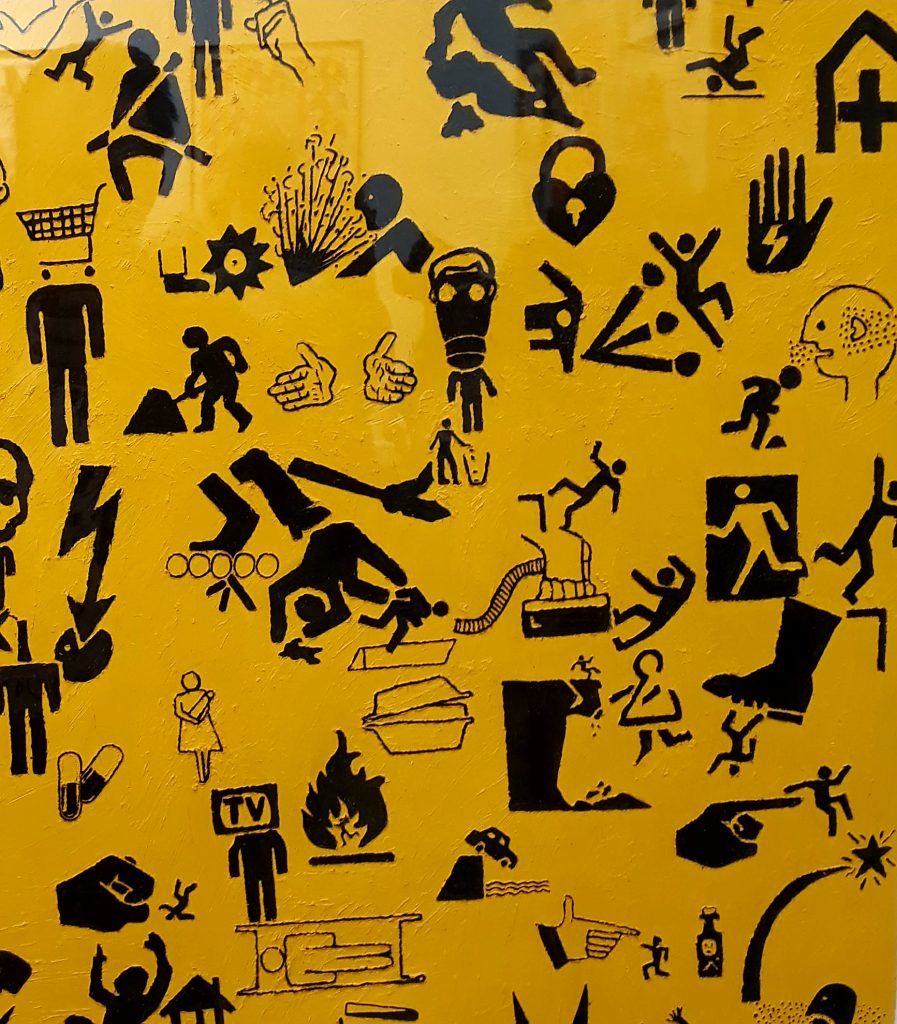 Art writer and curator Paul Carey-Kent sees a lot of shows: we asked him to jot down whatever came into his head